Ad blocker interference detected!
Wikia is a free-to-use site that makes money from advertising. We have a modified experience for viewers using ad blockers

Wikia is not accessible if you've made further modifications. Remove the custom ad blocker rule(s) and the page will load as expected.
Percival Graves[4] was an Auror, Director of Magical Security and head of MACUSA's Department of Magical Law Enforcement.
At some point, his identity was assumed by Gellert Grindelwald using Polyjuice Potion. [5] Graves was likely kidnapped some time prior to 1926.
Personality and traits
As the Director of Magical Security, Percival Graves was somewhat of an authoritarian; being very shrewd and single-minded, but "not a bad guy".
Magical abilities and skills
Magical prowess: Percival Graves was a one of the most distinguished Aurors of the MACUSA prior to his promotion, which speaks for his exceptional skill, as being an Auror in and of itself is a mark of superior magical ability, known to be a "powerful" wizard by those who know him.
Duelling: Graves must have been an extremely skilled duelist, and if his promotion to Director of Magical Security is any indication, his dueling skills are arguably even above the average level of a fully-fledged Auror, though Graves was still unable to defeat Gellert Grindelwald when the latter made his move to assume his identity, though it can be assumed that Graves fought hard and bravely.
Memory modification: Graves presumably also was capable of memory modification, which seemed to be a common skill for wizarding governmental officials during Grindelwald's rise to power and presumably a job requirement for magical law enforcers roaming no-maj locations in the line of duty.
Nonverbal magic: Graves was capable of casting spells without saying them out loud, which is rather advanced.
Apparition: Being an Auror, Graves was capable of apparition when the needing to move fast.
Wandless magic: A testament to the formidable capabilities of Graves were his incredibly high level of control and mastery at using magic without a wand, even capable of casting basic spells such as the Summoning Charm and levitate objects and even people through simple hand gestures.
Magical Law Enforcement: As Head of Magical Law Enforcement, Graves presumably had an encyclopedic knowledge of wizarding law, and especially the ones relevant to the magical community of North America. As Director of Magical Security, he would also be highly trained and skilled with defensive charms, counter-curses and restrain criminals without attracting the attention of the non-magical population, all skills he would have employed effectively to keep the magical citizenry safe.
Possessions
Wand: As yet unconfirmed, Graves' wand is likely to have been made by the American wand-maker Johannes Jonker, who was renowned for his instantly-recognisable signature of having his wands inlaid with mother-of-pearl. Such a signature can be seen in all depictions of Graves' wand.
Behind the scenes
Appearances
Notes and references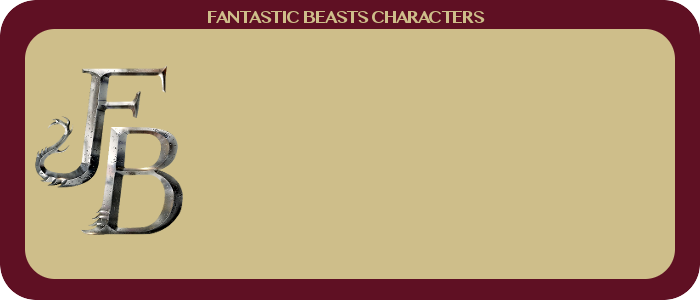 Main Wizards: Newton Scamander, Porpentina Goldstein, Queenie Goldstein, Gellert Grindelwald

---
MACUSA Employees: Percival Graves, Seraphina Picquery, Abernathy

---
---
Barebone Family: Credence Barebone, Mary Lou Barebone, Modesty Barebone, Chastity Barebone

---
Beasts: Niffler, Thunderbird, Bowtruckle, Demiguise, Occamy, Erumpent