Order of Merlin
Organisation information
Founder(s)
Founded

In the Middle Ages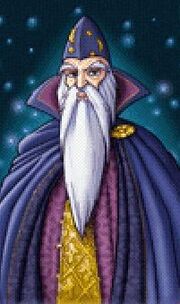 The Order of Merlin is an award bestowed upon wizards and witches who have achieved great deeds. It has three different levels: First Class, Second Class, and Third Class.
History
The Order of Merlin was founded by Merlin in the Middle Ages as an organisation with the goal of promoting laws to protect and benefit Muggles.[1] It is unknown when the Order changed from an organisation to an award or when its focus shifted from advocating Muggle rights to honouring great wizarding accomplishments in general.
Known recipients
Order of Merlin, First Class
Order of Merlin, Second Class
Order of Merlin, Third Class
Recipients of unknown class
Possible recipients
Behind the scenes
Appearances
Notes and references