One Thousand Magical Herbs and Fungi
Talk

5
"A comprehensive botanical A-Z of magical herbs and fungi for easy plant identification and application"
—Back cover blurb
One Thousand Magical Herbs and Fungi was written by the Herbologist and Hogwarts Headmistress Phyllida Spore, and, as its name implies, covers a thousand different varieties of herbs and fungi found in the magical world.
A copy of this book costs two Galleons at Flourish and Blotts[1].
History
This book was one of the required texts for first year students in Harry Potter's first year in 1991.[2] It was a textbook used in Potions and Herbology classes at Hogwarts School of Witchcraft and Wizardry. Copies of this book can be found at Flourish and Blotts and the Hogwarts Library.
Known contents
"An essential reference guide to potion ingredients."
—Description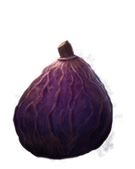 Behind the scenes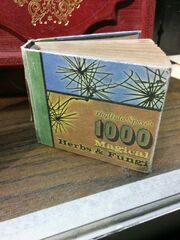 Appearances
Notes and references