Odysseus
Biographical information
Born

Ithaca, Greece

Died

Ithaca, Greece

Marital status

Married

Also known as

Ulysses (in Rome)
Son of Laertes

Title(s)

King

Physical information
Species
Gender

Male

Family information
Family members

Laertes (father)
Penelope (wife)

Affiliation
Occupation

Soldier
King of Ithaca

Loyalty

Greece
Odysseus was a Greek hero. Famous for it, Odysseus slew the Giant Cyclops, and his act of bravery featured him on a Chocolate Frog Card.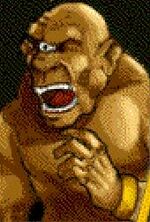 Behind the scenesEdit
Odysseus is based on the Greek hero of legend.
It is unknown if the Harry Potter version of Odysseus ever met Circe, as his legendary counterpart did.
Odysseus was legendary for his being clever, using tricks and deception to escape from seemingly hopeless situations. The same could be said for Hermione Granger. Odysseus was even favored by Athena, goddess of wisdom and war.
EtymologyEdit
The name Odysseus was probably derived from the Ancient Greek verb odussomai, meaning "hate", suggesting that the name could be rendered as "the one who is wrathful/hated." This interpretation is reinforced by Odysseus's and Poseidon's mutual wrath in Homer's The Odyssey.
AppearancesEdit