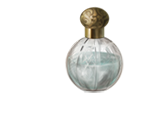 "Now, bottled morning dew. Pick it up before it becomes evening dew."
—Zygmunt Budge guides a student through making his Beautification Potion
Morning dew, also simply known as dew, is water that collects on the leaves of plants in the early morning due to condensation. Morning dew could be used as a potion ingredient; Zygmunt Budge used it in his version of the Beautification Potion.[1]
Appearances
Notes and references