"Well, I think we should put it back in order for them, don't you?"

This article or section needs to be cleaned up to conform to a higher standard of quality.
See How to Edit for help, or this article's talk page.
A Matron (also known as a nurse) is a person that either leads a hospital or an orphanage. The hospital matron's job is to monitor the health, heal the wounded and direct the other nurse. The witch matron's uniform is different from that of the other healers because the matron wears a nurse's belt and a broach on her collar, whereas other healers do not. The orphanage matron is to take care of children and direct the others.
Hospital Matron
Hogwarts School
Poppy Pomfrey
Madam Poppy Pomfrey is the matron at Hogwarts School of Witchcraft and Wizardry in the Hospital wing. Her job is to be monitor all health at Hogwarts, heal the wounded, direct the other Healers and make health potions and ointments. Madam Pomfrey is a very strict woman and does not tolerate too many visitors to the wounded person and insists to have them in the hospital wing until they are completely fresh and strong.
Orphanage Matron
Wool's Orphanage
Cole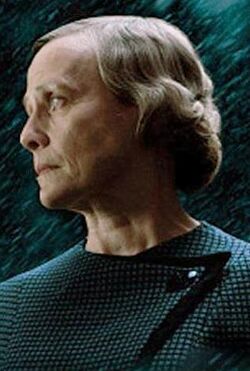 Mrs Cole was the matron at Wool's Orphanage in the 1930s. Her job was to take care of the children and direct the others. She is not very strict but cares much about the children.
Appearances
Ad blocker interference detected!
Wikia is a free-to-use site that makes money from advertising. We have a modified experience for viewers using ad blockers

Wikia is not accessible if you've made further modifications. Remove the custom ad blocker rule(s) and the page will load as expected.