Community Portal • Wiki tutorial • Help pages


The Harry Potter Wiki reveals plot details about the series. Read at your own risk!


We are currently editing 14,773 articles since 5 July, 2005. Looking for another language?


Newton Artemis Fido "Newt" Scamander, was a famed Magizoologist and author of Fantastic Beasts and Where to Find Them. Scamander developed an interest in magical creatures early in life, influenced by his mother's breeding of hippogriffs. After attending, and graduating from Hogwarts School of Witchcraft and Wizardry, Scamander joined the Ministry of Magic.
After spending two years in the Office for House-Elf Relocation, Scamander joined the Beast Division and put his knowledge of magical beasts to good use. In 1918, Scamander was commissioned by Augustus Worme of Obscurus Books to write Fantastic Beasts and Where to Find Them.


RELATED ARTICLES:


Internal
External
Other Wikia
Create blog post
I'm a big Harry Potter fan! If you ask me any questions, I'll try and answer them.

Read more >

" Should I be angry about the marriage of Ron and Hermione ? " Well , I think not , because it's J.K Rowlings decision to make their "FOREVER" . Erikapotter1 (talk) 05:47, February 26, 2017 (UTC) 




WEl…

Read more >
See more >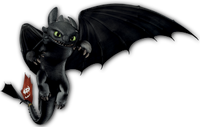 Children's Literature
Go to these sites for info or for help with your own wiki!
Alice's Adventures in Wonderland • Amulet • Anne of Green Gables • The Chronicles of Narnia • Dear America • Goosebumps • Guardians of Ga'Hoole • Harry Potter • How to Train Your Dragon • Miss Peregrine's Home for Peculiar Children • Oz • Tracy Beaker • The Underland Chronicles • The Unwanteds Series • Warriors Cats • Wings of Fire
Want your community included? See how!

Ad blocker interference detected!
Wikia is a free-to-use site that makes money from advertising. We have a modified experience for viewers using ad blockers

Wikia is not accessible if you've made further modifications. Remove the custom ad blocker rule(s) and the page will load as expected.