We must've been through hundreds of books already and we can't find him anywhere —

This article is lacking a section listing all of its known appearances in canon. Please help the Harry Potter Wiki by adding such a section, so that it conforms with our layout guide.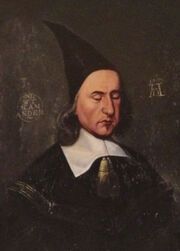 A Magizoologist is a person who studies magical creatures (a field known as magizoology); though they may possibly also be referred to as wizarding naturalists. A person does not need to have graduated from school to become a Magizoologist.
History
The Scamander family has many members that have worked as magizoologists. One of the most famous magizoologists is Newt Scamander. He was the author of Fantastic Beasts and Where to Find Them. Early in life, Scamander developed an interest in magical creatures that was influenced by his mother's breeding of hippogriffs. Newt's grandson Rolf and his wife Luna were considered wizarding naturalists.
A Care of Magical Creatures class is taught at Hogwarts School of Witchcraft and Wizardry for students who wish to learn about magical beasts. Fantastic Beasts and Where to Find Them is a required textbook and the professor of the subject can be counted as an magizoologist, since they are educating others about creatures.
A Dragonologist is a magizoologist who specialises in the study of dragons.
Known Magizoologists