Lisa Osmond
Biographical information
Nationality
Gender

Female

Eye colour

Green

Hair colour

Blonde

Height

4' 4"

Career
Years active

2000 to present

In Harry Potter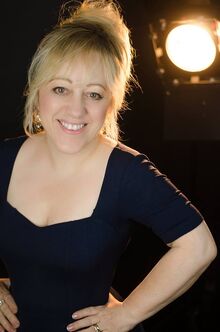 Lisa Osmond is a British actress who played a Gringotts Goblin in Harry Potter and the Philosophers Stone and Harry Potter and the Deathly Hallows: Part 2. [1] She owns and manages the Actor's Agency, Oh So Small Productions - (Representing Extreme Height Actors in Film). The Agency is recognised for providing Creature Performers (CGI, MoCap) and child body/stunt doubles in Film. [2]
OSS is now based at Pinewood Studio Wales.
Selected filmography
Notes and references
[1]
[2]