Librarian
Talk

1
12,076pages on
this wiki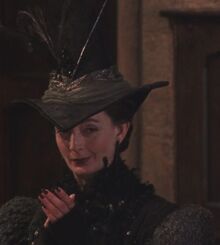 The Hogwarts librarian is a person employed by Hogwarts School of Witchcraft and Wizardry to monitor the library and watch over and protect books.
Duties
The Hogwarts librarian has many duties, including:
Monitoring the Library.
Maintain circulation files, statistics, inventories and records of which books are in the library at any given time and where in the library they can be found.
Keeps the library organized, clean and neat
Selects, purchases and cataloging new materials for the library and assure a balanced collection which offers diverse points of view on magical studies to ensure learning efficiency.
Classify and catalog library books in order to properly making them ready for checkout, and to assist students and staff members in finding the desired reading material.
See to it that the deadline given to the students for the return of a library book are being followed.
Magically expand the space in the bookcases in the various sections of the library to accommodate more books if necessary.
Establish and implement and enforce formerly implemented rules and regulations for being in the library.
Check the authenticity of written permissions from the faculty before students can enter the Restricted Section at the Library.
Keeping track of which books have been lent out, which student it is that lent which books and ensure that the deadline for when the books are to be returned to their shelves are uphold.
To help students in academical research by assisting them in identifying, locating and interpret information.
Keeping himself/herself well-informed on current literature.
Making sure all students have left the library by 8:00 pm, at which time the library closes.
Oversee the Study Hall.
Known Hogwarts librarians
Appearances