"Is this all real? Or has this been happening inside my head?"

The subject of this article is a real-life person, group, company, product, or creative work that has been mentioned "in-universe" in a canon source. The Harry Potter Wiki is written from the perspective that all information presented in canon is true (e.g., Hogwarts really exists), and, as such, details contained in this article may differ from real world facts.
Ireland is a country in northwestern Europe.
In the Muggle world, most of the island comprises the country the Republic of Ireland, whilst a portion of the northeastern part of the island, Northern Ireland, remains part of the United Kingdom. The capital city of the Republic of Ireland is Dublin whereas the capital of Northern Ireland is Belfast. The first ever game of Quidditch was held in Ireland.
Quidditch teams
Known residents
Magical creatures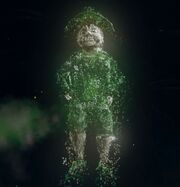 The following magical creatures are native to Ireland:

Behind the scenes
Appearances
External links