"There are plenty of eye-witness accounts. Just because you're so narrow-minded you need to have everything shoved under your nose before you–"

This article contains a list of appearances, but currently has few or no notes and references. Please help the Harry Potter Wiki by adding notes and/or references to bring this article to a higher standard of quality.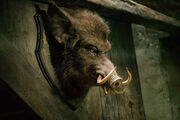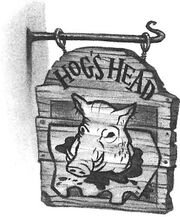 Hogs are related to pigs. There was a pub in Hogsmeade called Hog's Head. In 1991 the Leaky Cauldron sold some food called Roast hog. A lot of hog statues are seen at Hogwarts School of Witchcraft and Wizardry.
Appearances