"Three times a week they went out to the greenhouses behind the castle to study Herbology, with a dumpy little witch called Professor Sprout, where they learned how to take care of strange plants and fungi, and found out what they were used for."
—Harry Potter's description
Herbology is the study of magical and mundane plants and fungi, making it the wizarding equivalent to botany. Herbology is a core class and subject taught at Hogwarts School of Witchcraft and Wizardry, in which students learn to care for and utilise plants, learn about their magical properties and what they are used for. Many plants provide ingredients for potions and medicine, while others have magical effects of their own right.
Herbert Beery was the professor of this subject at Hogwarts for many years prior 1955. After he retired Pomona Sprout took over the post and later Neville Longbottom after the 1990s.
Class information
Edit
Herbology is a mandatory class at Hogwarts for the first five years of a student's education. Students spend class time learning about the different varieties of magical plants that exist. The further into a student's education the more difficult and dangerous the plants become.
 In the fifth year students take Ordinary Wizarding Level examinations, much of the year is spent working with a variety of more dangerous plants like the Fanged Geranium, as well as revisiting the past four years of lessons. As part of their Herbology O.W.L, students must sit a written exam, and then complete a practical exam, during which the students work with a wide selection of plants.[3]
Students who achieve a passing grade on their Herbology O.W.L. move on to the advanced class, where the plants become more dangerous still. At the end of their seventh year, students prepare for their N.E.W.T.s.
Pomona Sprout was at Hogwarts as Herbology professor in the 1990's; by 2017, however, she had either been replaced by, or was working alongside Neville Longbottom, who was likewise a professor. Neville was one of her students in the past, and a gifted herbologist.
Location and time
Edit
These classes are held in the grounds of Hogwarts, in the greenhouses. The greenhouses are located behind the castle. Classes are held in different greenhouses depending on the students' year, with more advanced and dangerous plants typically reserved for O.W.L. or N.E.W.T.-level study.
Lesson times
Edit
Year
Day
Period
First
Wednesday
second
Second
Monday
Tuesday
third
Wednesday
first
Thursday
third
Third
Wednesday
afternoon
Fourth
Monday
morning
Fifth
Thuesday
sixth
Wednesday
forth/fifth
Sixth
Tuesday
unknown
Seventh
unknown
Curriculum
Edit
First Year
Edit
Second Year
Edit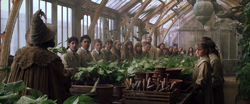 Third Year
Edit
Fourth Year
Edit
Fifth Year
Edit
Sixth Year 
Edit
Known equipment
Edit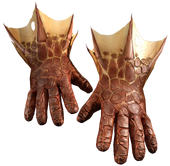 Known Professors
Edit
Required textbooks
Edit
Known O.W.L.s
Edit
Behind the scenes
Edit
Appearances
Edit
Notes and references
Edit
Ad blocker interference detected!
Wikia is a free-to-use site that makes money from advertising. We have a modified experience for viewers using ad blockers

Wikia is not accessible if you've made further modifications. Remove the custom ad blocker rule(s) and the page will load as expected.