Harry Taylor portrayed an unnamed King's Cross Station guard in Harry Potter and the Philosopher's Stone and Harry Potter and the Chamber of Secrets.
Career
Transportation department
Actor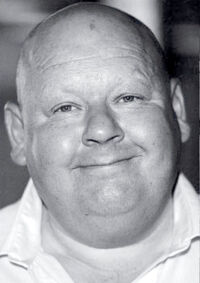 Harry Taylor is frequently the individual responsible for driving Helena Bonham Carter to and from filming sites. He has done so on several different movies starring Carter (Sweeney Todd, Harry Potter and the Half-Blood Prince, Alice in Wonderland, The King's Speech and Harry Potter and the Deathly Hallows -- both parts, presumably).
External links
This article about an actor or actress is a stub. You can help by expanding it.