Harry Potter Wiki:House points/Ravenclaw Tower/Archive 1
Talk

0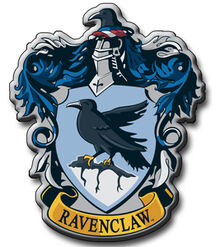 Welcome to Ravenclaw Tower, where Ravenclaw users participating in this site's House Points Game can come to seek the advice of their Prefects, or to co-ordinate work. If you are from another House, you may read the discussions here, but please do not post anything.
General Discussion
This is a general discussion archive for the April to July, 2009 term. Please do not modify it.
New Articles to be Created
In a discussion with an admin, it was agreed that notable events such as the Wedding of Bill Weasley and Fleur Delacour and the Slug Club Christmas Party should have their own articles. Some other notable events in the series that should have their own articles include:
The Funeral of Dobby
Celebrations such as the one after Gryffindor's Quidditch victory in Half-Blood Prince
If anyone would like to get started on these articles, or has ideas for other events that could use their own articles, it would be a great way to get House points. Oread (talk) 13:10, 19 April 2009 (UTC)
We aöso could add a list of all birthday presents on the birthday article.--Rodolphus 19:03, 20 April 2009 (UTC)
I wouLd suggest the miniature broom, cristmas present from Tonks to Harry in book 5.
Other possibilities could be Selwyn´s wand or the figures of the Quidditch players in book 4. I haven´r found articles on these things yet.--Rodolphus 15:22, 22 April 2009 (UTC)
As the article Giovanni Fidelli was rescently created, would it be appropriate to write articles on the other players mentioned in Quidditch World Cup? --Rodolphus 15:05, 23 April 2009 (UTC)
OK. I´ve created the Glenda Harkin article. Can anyone upload an image?--Rodolphus 12:57, 24 April 2009 (UTC)
Another idea: Peter Pettigrew's silver hand.--Rodolphus 19:20, 25 April 2009 (UTC)
Great idea! I have just created that article. ShirleyA 11:11, 26 April 2009 (UTC)
I´ve added an infobox. We need an image from film 4.--Rodolphus 11:21, 26 April 2009 (UTC)
I´ve never foumd an article about the Duel between Albus Dumbledore and Gellert Grindelwald. Does it allready exist?--Rodolphus 18:22, 19 May 2009 (UTC)
Good Question.. I would like ro have it.--Rodolphus 17:41, 28 May 2009 (UTC)
I am new to the house points game. I looked in the wanted articles page, but I don't really know about anything there. So what do I do to help? Hermione524 03:03, 29 May 2009 (UTC)
I have created two articles and done many minor edits, but I haven't gotten any points. Is there a rule about what you have to do to get points? Hermione524 00:55, 30 May 2009 (UTC)

So, I bring up this question again: What about our Ravenclaw Quidditch Team?--Rodolphus 07:32, 2 June 2009 (UTC)
Points
Just to let some prefects know, I've created a number of articles that never recieved any points; Hengist Rawkes, Unidentified Hogwarts Headmaster (I), Unidentified Department of Mysteries intern, Albus Dumbledore's ex-girlfriend, Horace Slughorn's first office, Horace Slughorn's second office, Severus Snape's office, Defence Against the Dark Arts professor's office, Venomous Tentacula leaves, Potage, So You Think You'd Like to Work In Muggle Relations?, Have You Got What It Takes to Train Security Trolls?, Make a Bang at the Department of Magical Accidents and Catastrophes, Unidentified pamphlet on Wizard banking, Me, Myself, and I, and Ronald Weasley's bedroom; none of which have gotten me any points. I acknowledge that some of the articles were created before the House Points Game began, but according to the policy, they are still canidate to recieve points. Don't mean to pester anyone! --Parodist 01:36, October 16, 2009 (UTC)
Ad blocker interference detected!
Wikia is a free-to-use site that makes money from advertising. We have a modified experience for viewers using ad blockers

Wikia is not accessible if you've made further modifications. Remove the custom ad blocker rule(s) and the page will load as expected.