Goodwin's Chocolate Extravaganza was a Muggle brand of chocolate ice cream, produced in Leavesden by Goodwin's Finest Ice Cream.[1] One could contact them on "Freephone" 0080-000000.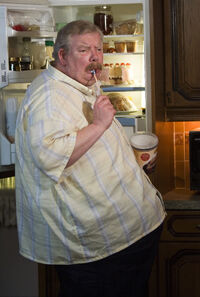 The Dursleys kept at least a box of this ice cream in their refrigerator, which was eaten in the summer of 1995 by Vernon Dursley.[2]
Behind the scenes
It can be seen on the box that it's a new recipe that made it more creamy, which means there have been another recipe for this one.
Appearances
Notes and references