Gizmo is a male snowy owl who played Hedwig in most scenes in Harry Potter and the Philosopher's Stone and Harry Potter and the Chamber of Secrets. At least two additional snowy owls were used for flying shots, to help offset Gizmo's workload, and another for lighting tests. Gizmo was trained by Gary Gero.[1]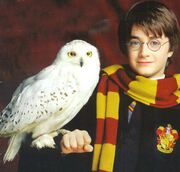 See also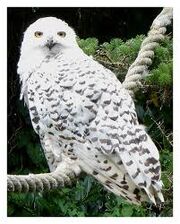 Appearances
Notes and references
Ad blocker interference detected!
Wikia is a free-to-use site that makes money from advertising. We have a modified experience for viewers using ad blockers

Wikia is not accessible if you've made further modifications. Remove the custom ad blocker rule(s) and the page will load as expected.