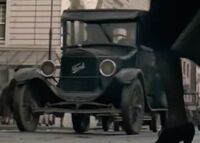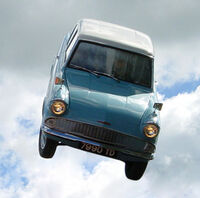 The Ford Motor Company was an American automaker that operated worldwide.[1] It was founded in 1903 and based in Dearborn, Michigan.[1]
The Model T was a car produced by this company during the early 20th century.[2] Several Model Ts were seen driving on the streets of New York during Newt Scamander's visit to the city in 1926.[3]
Arthur Weasley owned an Anglia made by this company.[4] Despite the illegality of magically modifying Muggle artefacts, he gave the car several magical upgrades, including the ability to fly and an invisibility setting.[4]
Appearances
Notes and references
Ad blocker interference detected!
Wikia is a free-to-use site that makes money from advertising. We have a modified experience for viewers using ad blockers

Wikia is not accessible if you've made further modifications. Remove the custom ad blocker rule(s) and the page will load as expected.