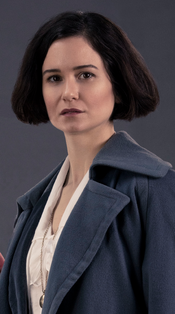 A Federal Wand Permit Officer[1] was a position within the Magical Congress of the United States of America, responsible for issuing wand permits.[2]
Following her demotion from the position of MACUSA Auror, Porpentina Goldstein found herself employed as a Federal Wand Permit Officer, by 1926.[1]
Appearances
Notes and references
Ad blocker interference detected!
Wikia is a free-to-use site that makes money from advertising. We have a modified experience for viewers using ad blockers

Wikia is not accessible if you've made further modifications. Remove the custom ad blocker rule(s) and the page will load as expected.