"Well, I think we should put it back in order for them, don't you?"

This article or section needs to be cleaned up to conform to a higher standard of quality.
See How to Edit for help, or this article's talk page.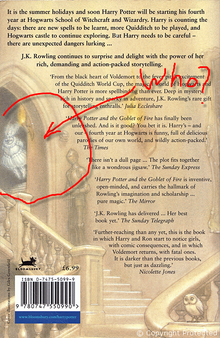 A male Ghost appeared on the back cover of the Goblet of Fire. He looked similar to the Fat Friar, being round and jolly, but the Fat Friar wears a monk's robe, and is a monk not a lord. This ghost wears a ruff, and looks like he was of aristocratic status before his death.
Possible Candidates
Ad blocker interference detected!
Wikia is a free-to-use site that makes money from advertising. We have a modified experience for viewers using ad blockers

Wikia is not accessible if you've made further modifications. Remove the custom ad blocker rule(s) and the page will load as expected.