Famous Witches and Wizard Card match game
Talk

0
Share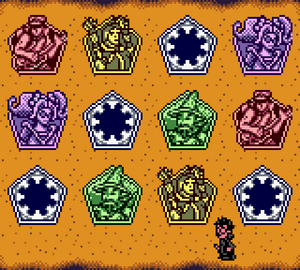 Famous Witches and Wizard Card Match Game is a card game, similar to concentration, played with Chocolate Frog Cards. In the game, all of the cards are laid face down and two cards are flipped face up over each turn; the goal of the game is to turn over pairs of matching cards until there are no more cards.[1]
During the 1991-1992 school year, Hogwarts students could play this game at the Wizard Card Collectors' Club, which was held in Classroom 5B.[1]
Appearances
Notes and references
Ad blocker interference detected!
Wikia is a free-to-use site that makes money from advertising. We have a modified experience for viewers using ad blockers

Wikia is not accessible if you've made further modifications. Remove the custom ad blocker rule(s) and the page will load as expected.