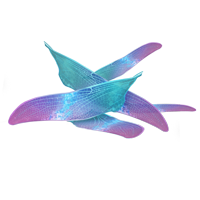 "Fairies can be extremely vain and groom themselves almost constantly: removing a fairy's wings, for example, tends to cause it extreme annoyance."
The wings of the fairy are used as an ingredient in the Girding Potion and the Beautification Potion. Removing a fairy's wings is non-fatal, but will cause extreme annoyance to the fairy in question due to the creatures' natural vanity. Because the fairies are very hard to approach and to capture, their wings are considered as precious ingredients.
Appearances
Edit
Ad blocker interference detected!
Wikia is a free-to-use site that makes money from advertising. We have a modified experience for viewers using ad blockers

Wikia is not accessible if you've made further modifications. Remove the custom ad blocker rule(s) and the page will load as expected.