"Are you a wizard or not?"

The title of this article is conjectural. Although it is based on canonical information, the actual name is conjecture and may be supplanted at any time by additional information released from canonical sources. If this occurs, please move this page to the appropriate title.
Unidentified evil sorcerer
Physical information
Species
Gender

Male

Magical characteristics
Wand

Altheda's wand (stolen)
An unidentified evil sorcerer robbed Altheda of her home, money, and wand, causing her to go to the Fountain of Fair Fortune in the hope of finding relief from her powerlessness, poverty and despair. [1]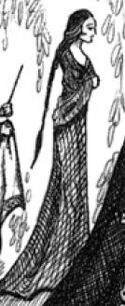 Appearances
Notes and references