""Engorgio". The spider gave a little shiver, bouncing in the web. Harry tried again. This time the spider grew slightly larger."
—Harry tests his new wand.
The Engorgement Charm (Engorgio) causes the target to swell in size. It was first mentioned by Hermione Granger in 1992, where she suspected Rubeus Hagrid's pumpkins had been under magical "influence." This charm is detailed in The Standard Book of Spells, Grade 2. The counter charm is Reducio.
Known uses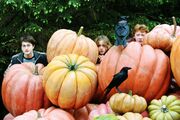 Etymology
The word engorge means "to fill to excess".
Behind the scenes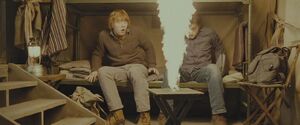 See also
Appearances