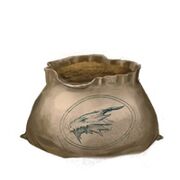 Dragon dung is used as a fertiliser in Herbology at Hogwarts School of Witchcraft and Wizardry. In 1994, Fred and George Weasley sent dragon dung to their brother Percy at his job at the Ministry of Magic, under the pretence of it being a fertiliser sample from Norway.
Appearances
Edit
Ad blocker interference detected!
Wikia is a free-to-use site that makes money from advertising. We have a modified experience for viewers using ad blockers

Wikia is not accessible if you've made further modifications. Remove the custom ad blocker rule(s) and the page will load as expected.