"There are plenty of eye-witness accounts. Just because you're so narrow-minded you need to have everything shoved under your nose before you–"

This article contains a list of appearances, but currently has few or no notes and references. Please help the Harry Potter Wiki by adding notes and/or references to bring this article to a higher standard of quality.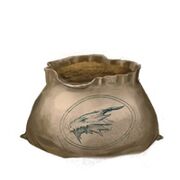 Dragon dung is used as a fertiliser in Herbology at Hogwarts School of Witchcraft and Wizardry. In 1994, Fred and George Weasley sent dragon dung to their brother Percy at his job at the Ministry of Magic, under the pretence of it being a fertiliser sample from Norway.
Appearances