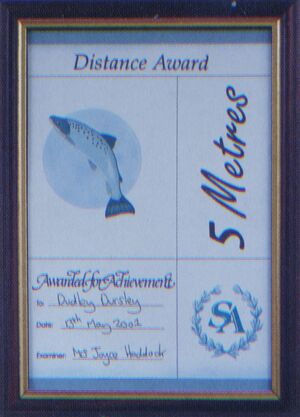 The Distance Award was a diploma given out to students of Smeltings Academy who achieved to swim for a set distance.[1][2]
Swimming examiner Joyce Haddock presented Dudley Dursley with such an award for swimming five metres, or, the length of a quarter of the pool.[1]
Behind the scenes
Appearances
Notes and references
Ad blocker interference detected!
Wikia is a free-to-use site that makes money from advertising. We have a modified experience for viewers using ad blockers

Wikia is not accessible if you've made further modifications. Remove the custom ad blocker rule(s) and the page will load as expected.