"Is this all real? Or has this been happening inside my head?"

The subject of this article is of a real-life person, place, group, company, product, or creative work that has been mentioned "in-universe" in a canon source. The Harry Potter Wiki is written from the perspective that all information presented in canon is true (e.g., Hogwarts really exists), and, as such, details contained in this article may differ from real world facts.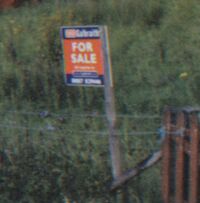 CKD Galbraith was a Scottish Muggle property consultancy.[1] The company once sold a small, rural cottage, which was adjacent to the track that the Hogwarts Express drove along on its way to Hogwarts School of Witchcraft and Wizardry.[2]
Appearances
Notes and references