"Disastrous Delights!"
—Advertisement for Bombtastic Bombs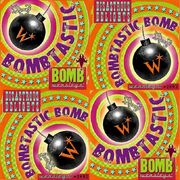 Bombtastic Bombs were explosives sold at Fred and George Weasley's shop in Diagon Alley, Weasleys' Wizard Wheezes.[1] A black-haired boy inside the Weasley twins' shop was especially fond of this product. It may have been part of the Explosive Enterprises line of products.
Appearances
Notes and references
Ad blocker interference detected!
Wikia is a free-to-use site that makes money from advertising. We have a modified experience for viewers using ad blockers

Wikia is not accessible if you've made further modifications. Remove the custom ad blocker rule(s) and the page will load as expected.