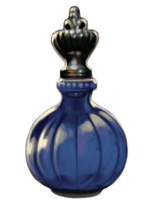 The sting of the Billywig has the ability to make a person float off the ground.[1] It is used as an ingredient in several potions,[1] including the Antidote to Uncommon Poisons[2] and the Wideye Potion.[3] It is also rumoured to be an ingredient in the popular sweet Fizzing Whizzbees.[1] The stings produce a slime, which can be extracted for potion-making.[4]
Apppearances
Edit
Notes and references
Edit
Ad blocker interference detected!
Wikia is a free-to-use site that makes money from advertising. We have a modified experience for viewers using ad blockers

Wikia is not accessible if you've made further modifications. Remove the custom ad blocker rule(s) and the page will load as expected.