Benedict "Ben" Clarke (b. 5 December, 1996) is an actor who portrayed a young Severus Snape in Harry Potter and the Deathly Hallows: Part 2. [1] This was his first professional acting role.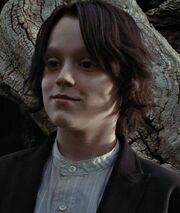 Appearances
Notes and references
This article about an actor or actress is a stub. You can help by expanding it.