Ben Shephard is a presenter for the British television channel ITV, and was cast as Diagon Alley Father in Harry Potter and the Half-Blood Prince. He got the part whilst filming a Behind the Scenes of Harry Potter documentary for ITV. His most notable presenting role has been working for GMTV, and he also does behind the scenes for shows like Britain's Got Talent and X-Factor.
He has worked on and around the set for the filmings of Goblet of Fire, Order of the Phoenix (in which he dierected a brief scene) and Half-Blood Prince (in which he acted).
For the filming of these three documentaries, Ben and his team stayed at Leavesden Film Studios, where they filmed all the behind the scenes and looked at things like costumes, CGI models and Harry Potter sets. During filming, he interviewed many of the cast and crew and got their opinion on the upcoming cinematic feature.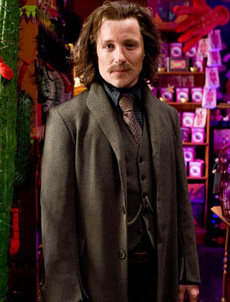 Filmography
External links