Ben Shephard is a presenter for the British television channel Sky Sports and ITV, and was cast as Diagon Alley Father in Harry Potter and the Half-Blood Prince. He got the part whilst filming a Behind the Scenes of Harry Potter documentary for ITV. His most notable presenting role has been working for GMTV, and he also does behind the scenes for shows like Britain's Got Talent and X-Factor.
He has worked on and around the set for the filmings of Goblet of Fire, Order of the Phoenix (in which he directed a brief scene) and Half-Blood Prince (in which he acted). He also done Behind the Scenes episodes for the seventh and eighth films respectively, which, prior to the premier of ITV GameShow Tipping Point, was set to be his swan song on ITV.
For the filming of these three documentaries, Ben and his team stayed at Leavesden Film Studios, where they filmed all the behind the scenes and looked at things like costumes, CGI models and Harry Potter sets. During filming, he interviewed many of the cast and crew and got their opinion on the upcoming cinematic feature. He was jokingly criticised by other Harry Potter actors whom have said he should've stuck to TV presenting. 
Since the Eighth Harry Potter film, Ben went on to present the Champions League, and the League Cup for Sky Sports; but now only does Goals on Sunday for them.
On ITV, he presents Tipping Point, and recently returned to GMTV under the name Good Morning Britain. He also presents Ninja Warrior UK, and This Morning (where he regularly stands in for Phillip Schofield, and Eamonn Holmes (and on rare occasions, Marvin Humes, too)).
Off screen, prior to March 2010, he came under fire from fans and family alike for telling Gok Wan that he didn't wear underpants. He was eventually forced to apologise for this, and stressed out that he had only said it as a joke. 
This came too late as he was banned from appearing on Loose Women for a period of four years as punishment: Going commando is considered unacceptable on both ITV and Sky Sports. He went commando again on 29th September 2014, much to the anger and frustration of his fans. Some viewers have stressed that they did not hate him at all. They did say, however, that they were extremely disappointed in him.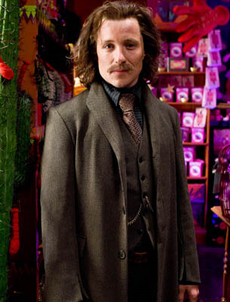 Filmography
External links