Australia is a country in the southern hemisphere, consisting geographically of the world's smallest continent (also called Australia), the island of Tasmania, and several smaller islands in the Indian and Pacific Oceans. Politically, Australia is divided into six states and two major territories, as well as several lesser territories. The capital city of Australia is Canberra, but its largest city is Sydney.
Magical Games and Sports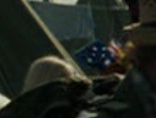 Magical Beasts and Beings
Magical History
Behind the scenes
Locations in Australia
Appearances
Notes and References
↑ In real-life, the spelling is Wollongong
↑ In real life, Lockhart is an Australian town, 65 kilometres from Wagga Wagga. J.K. Rowling revealed in an interview her inspiration for Lockhart's name, which was not this town.
External Links

This article about a location is a stub. You can help by expanding it.