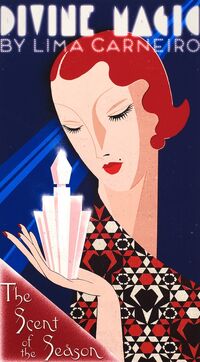 Art Deco was a style of visual arts, architecture, and design that emerged after First World War.[1]
The Shaw News offices in New York were described as having a "glittering Art Deco" aesthetic in 1926.[2] That same year, the City Hall subway station was described as "long, mosaicked, Art Deco" in appearance.[3]
Notes and references
Ad blocker interference detected!
Wikia is a free-to-use site that makes money from advertising. We have a modified experience for viewers using ad blockers

Wikia is not accessible if you've made further modifications. Remove the custom ad blocker rule(s) and the page will load as expected.