13 June is the 164th day of the year (165th in leap years). There are 201 days remaining until the end of the year.
Events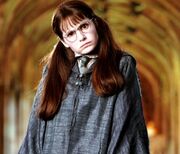 Behind the scenes
Notes and references
↑ 1.0 1.1 Harry Potter and the Chamber of Secrets, Chapter 13 (The Very Secret Diary) The pages of the diary began to blow as though caught in a high wind, stopping halfway through the month of June. Mouth hang- ing open, Harry saw that the little square for June thirteenth seemed to have turned into a minuscule television screen
External links
Ad blocker interference detected!
Wikia is a free-to-use site that makes money from advertising. We have a modified experience for viewers using ad blockers

Wikia is not accessible if you've made further modifications. Remove the custom ad blocker rule(s) and the page will load as expected.