"Pure-blood supremacist" is a term for somebody who is the opposite of a blood traitor.
Those Considered "Blood Traitors"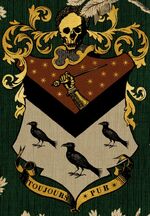 Among those usually considered to be "blood traitors" are:
A pure-blood supremacist (Muggle-hater, wizarding supremacist or pure-blood maniac) is normally an elitist pure-blood (and ocassionally half-blood) wizard who thinks that Mudbloods are impure and not worthy. They often dislike Squibs, blood traitors and half-breeds. They are the opposite of blood traitor.
Attitude Towards "Mudwallowers, Half-breeds and Mudbloods''
Pure-blood supremacists consider themselves to be the elite of the wizarding world, akin to royalty. They look down upon half-bloods, Muggle-borns, and half-breeds, and consider the Muggle world to be inferior to their own. Pure-bloods, and even half-bloods, who do not share this view are considered traitors to their own kind, hence the term "blood traitor". They are considered disgraces by pure-blood supremecists such as the Malfoys.
Elitist pure-bloods believe that it is a sign of weak magic to enjoy non-magical company[1], and seem to believe that some of the supposed dirtiness of Muggles and Muggle-borns will rub off on those who associate with them, thus they consider blood traitors to be "filthy" as well[2].
Some extremists consider blood traitors to be nearly as bad as the Muggle-borns they are prejudiced against. Bellatrix Lestrange, for example, claimed that "blood traitor is next to Mudblood in [her] book"[3], and her family often disowned and blasted off the family tree any members who could be considered blood traitors. Blood traitors might also be shunned by their families and acquaintances; for example, Bellatrix and her younger sister Narcissa Malfoy stopped seeing their sister Andromeda after she married a Muggle-born wizard, Ted Tonks.[3]
Lord Voldemort and his Death Eaters targeted blood traitors during the First and Second Wizarding Wars because they opposed their goals. When they were temporarily in control of the Ministry of Magic in late 1997 and early 1998, they kept blood traitors such as Arthur Weasley under surveillance. However, even most Death Eaters were reluctant to kill pure-bloods, even "traitorous" ones, if it could be avoided. The same situation existed at Hogwarts School of Witchcraft and Wizardry while Voldemort was in power.[4]
Examples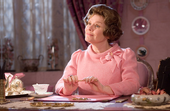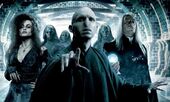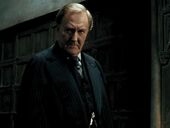 Notes and references
See Also